I can't remember if I suggested this before, but have you considered buying the flavored water enhancer stuff like MiO?
I know Kroger has them ($3.50 each), plus a store brand that comes in a few flavors ($2.50) that tastes just as good. Each one will make like 5-8 liters of beverage depending on how strong you like it, basically tastes like Kool-aid and has no sugar. Breaks down to about $0.80/2-liter. I usually substitute this for a coke if it's close to bedtime (the type of sugar in this stuff just passes through you, plus no caffeine and no calories).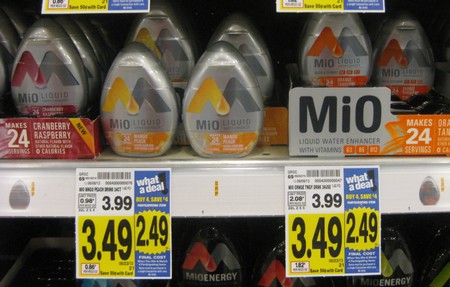 I have actually tried those and the worked somewhat but they were not quite pop like. Also I tired on the flavor. I should try them again though because they work enough to help me cut down on pop. Also I tried the Kool Aid ones also I think I liked that better. The sweetness in the is not the same as in pop and I can taste the difference. I don't shop at Kroger anymore either since they fired me neither do my parents.