whoa. It's a real thing, and it definitely doesn't look Kosher: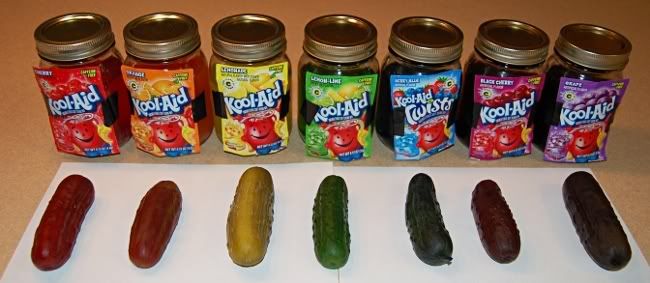 There's even a catchy portmanteau to describe it: koolickle.
I have a dirty mind, I suppose, because if I had stumbled upon that word it would not have made me think of pickles in Kool Aid. I have found a NY Times article
from 2007
describing it. (I guess I have been under a rock because I really haven't heard of this culinary delight.)
http://www.nytimes.com/2007/05/09/dining/09kool.html?_r=1&
I think we might just try this at home.