Quote
This morning, Rand Paul ran an op-ed in the Wall Street Journal where he laid out his troubling foreign policy worldview.

Below please find a response from DNC National Press Secretary Michael Czin to Paul's vision:

"It's disappointing that Rand Paul, as a Senator and a potential presidential candidate, blames America for all the problems in the world, while offering reckless ideas that would only alienate us from the global community.

"Unfortunately, this is nothing new for Paul. Last week he criticized American policy to the president of another country on foreign soil. This week he's blaming the Obama Administration for another nation's civil war. That type of "blame America" rhetoric may win Paul accolades at a conference of isolationists but it does nothing to improve our standing in the world. In fact, Paul's proposals would make America less safe and less secure.

"Simply put, if Rand Paul had a foreign policy slogan, it would be – The Rand Paul Doctrine: Blame America. Retreat from the World."
http://factivists.democrats.org/dnc-response-to-rand-pauls-troubling-wsj-op-ed/
This might piss some leftists off.
If you take out all the references to Rand Paul, it's absolutely impossible to not mistake this for what the Neo-cons said during the Bush years.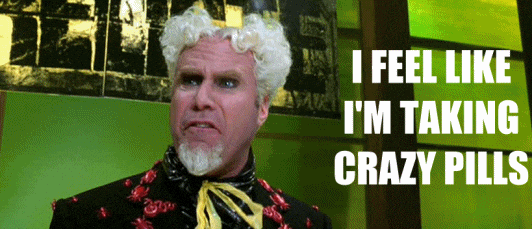 Disgusting, although not as awful as the Democrats who opposed the Iraq War, but will suddenly discover their inner neo-con if Hillary is nominated.
Biden, Reid, Harkin, Kerry, Edwards, Dorgan, Cantwell, and Kohl all voted for the Iraq War Resolution. Are they all neocons as well? It's not as though Hillary is the only one (either in terms of politicians or regular citizens) who flip flopped on this issue, as it used to have overwhelming support.
She's not a neo-con just because she supported the Iraq War (
and still refuses to acknowledge it was a mistake
). I'm talking about her entire foreign policy record. Also, I'm not sure that John Edwards is someone who want to be comparing Hillary to when you defend her
As for the Senators you mentioned, obviously most of them aren't (although Biden is definitely a liberal interventionist which has some significant overlap with neo-conservatism). However, Lieberman, Schumer, Feinstein, and Bayh arguably are to varying degrees (especially the first two) and they also voted for the Iraq War. Additionally, many of the Democrats who supported it were conservaDems like Landrieu, Breaux, Nelson (NE), Miller, Lincoln, Carper, etc. I can't imagine why you left them out. Surely you weren't cherry-picking names
That is incorrect. In her book Clinton says:
Quote
"When I voted to authorize force in 2002, I said that it was 'probably the hardest decision I had to make.' I thought I had acted in good faith and made the best decision I could with the information I had. And I wasn't alone is getting it wrong. But I still got it wrong."
http://www.nydailynews.com/news/politics/hillary-clinton-iraq-war-vote-wrong-article-1.1819012