I was looking at the two plans for SE PA, and they seem to illustrate the trade of UCC penalties for erosity.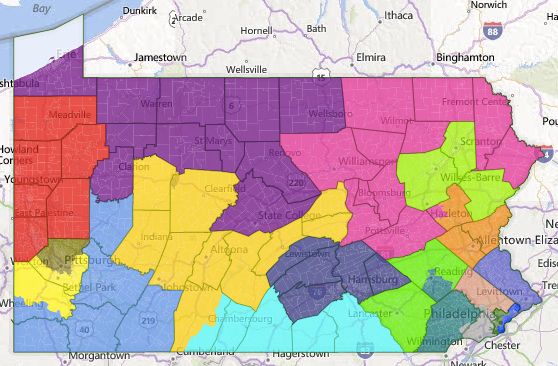 The seven county region in SE PA almost precisely accommodates 7 CDs, so it's hard to imagine a top plan that doesn't take advantage of that. Since there are 7 CDs and no whole county subregions that form a whole number of CDs there should be at most 6 county chops, and both plans have that. The size of Lancaster, Chester, and Berks require that at least one of those counties gets a macrochop. Macrochops increase erosity both internally and on their perieters, so it's advisable to keep the macrochops internal to a region if lower erosity is a goal. Torie's plan does that by using Chester for the macrochop.
OTOH, the Philly UCC doesn't include Lancaster or Berks which are single county UCCs. The PHilly UCC has a cover of 6 and a pack of 5. Train's map adheres to that, but Torie's map increases the cover of Philly by 1. Using my MI model for scoring, neither would get a pack penalty, Torie's plan gets a cover penalty, and train's plan gets a single county UCC penalty.
I'm not a fan of the single county UCC penalty (though I'm tracking it since it's come up so many times), so let me ignore it for now. That leaves train's plan penalty-free, but with I suspect a higher erosity due to the shift of the macrochop out to Berks. Torie's plan is probably lower erosity when a detailed count is made. That actually seems like a reasonable trade to me, since this is the kind of flexibility I'd like to see. I'll put the task of a detailed score on my to do list to see how much trade there is.