The story of the Boston-Worcester-Providence CSA is one of fairly steady, unspectacular growth of about 400,000 people most years: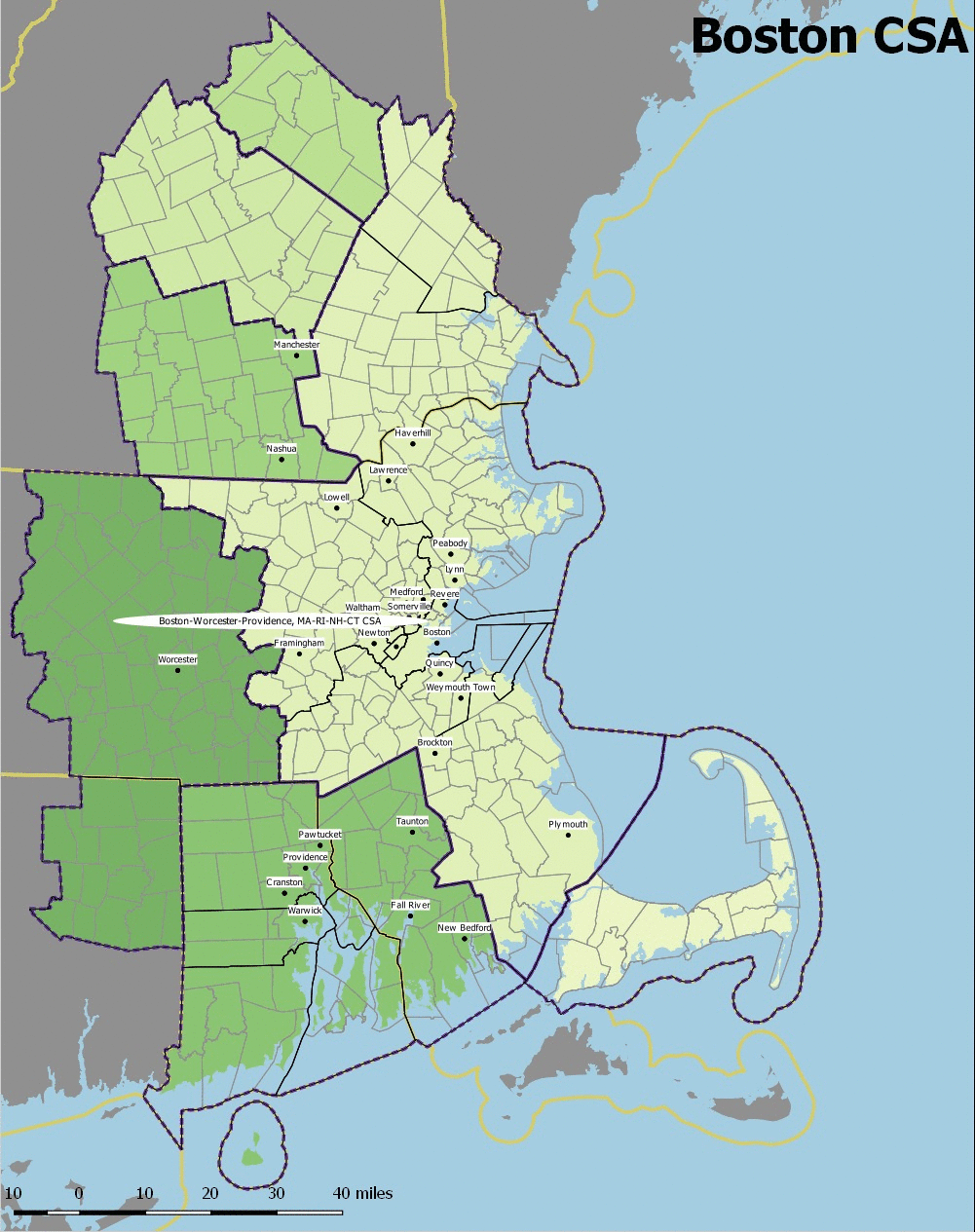 Most of the component metros have always grown, except on Cape Cod and the far reaches of New Hampshire: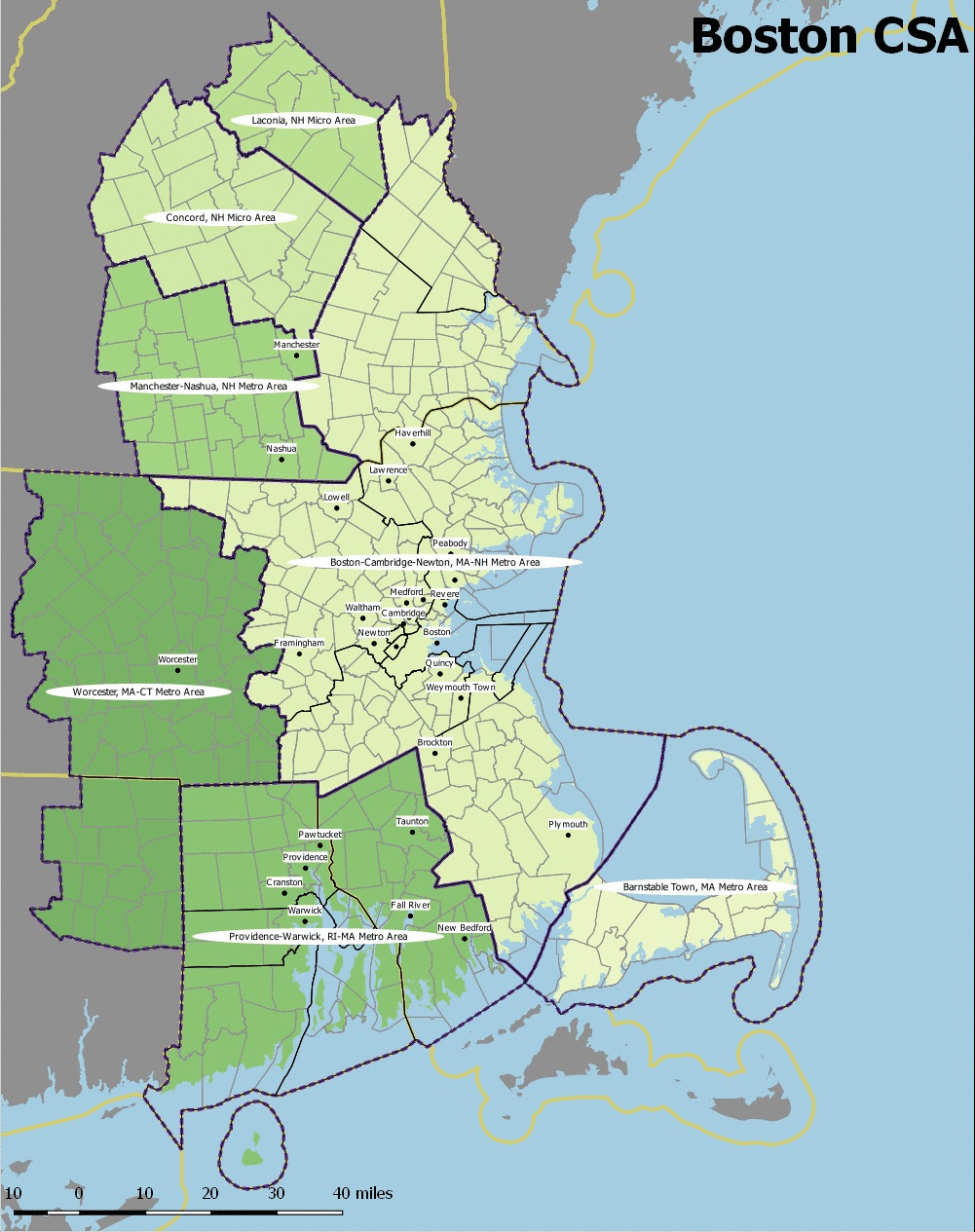 The decadal County map gif shows Suffolk County (mainly Boston) lost population in the 1930s and 1950s-70s. Some of the losses were six-figures. Cape Cod rapidly grew, but is now stagnant: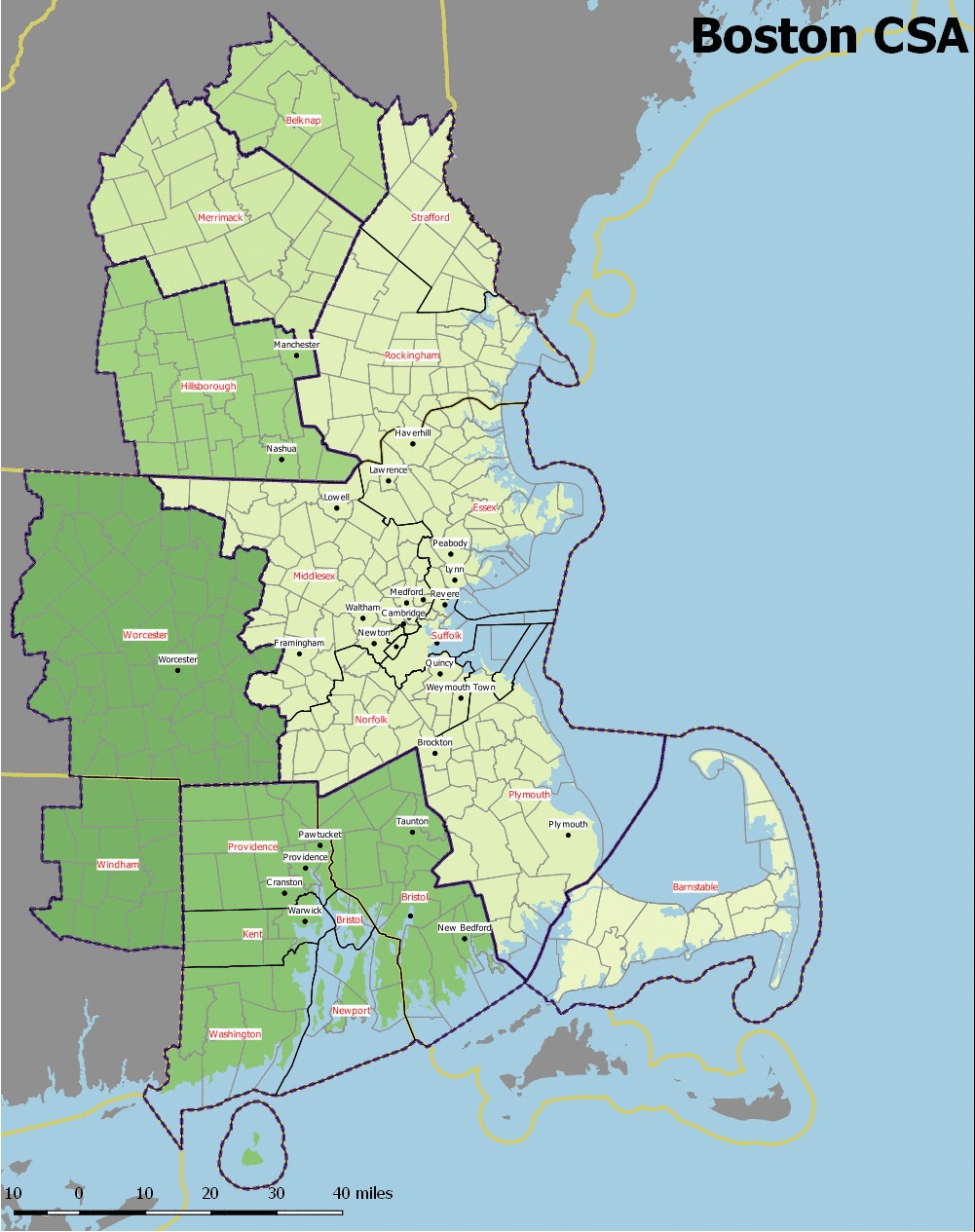 The 1980-2016 yearly estimate map gif shows a pattern similar to San Francisco in the early 2000s, with much of the Massachusetts part of the population shrinking or stagnant. Did the dot-com bust affect the Boston CSA, too, or is this due to people moving to the NH exurbs?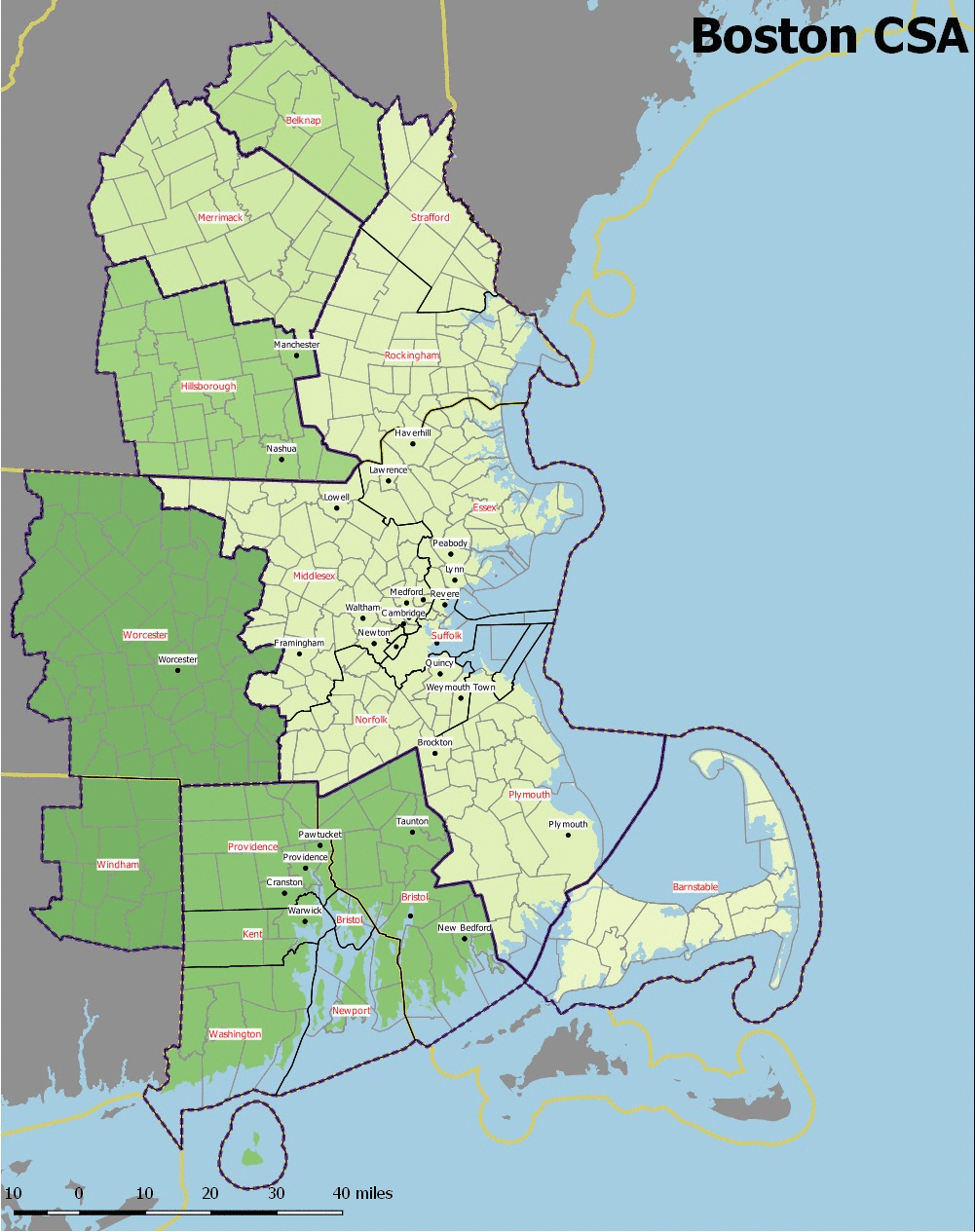 In the 2000-16 Town map gif, you can see that Cape Cod's population stagnation isn't exactly uniform or consistent town-by-town, and I think Bedford, MA losing population in the 2000s due to cuts at Hanscom AFB: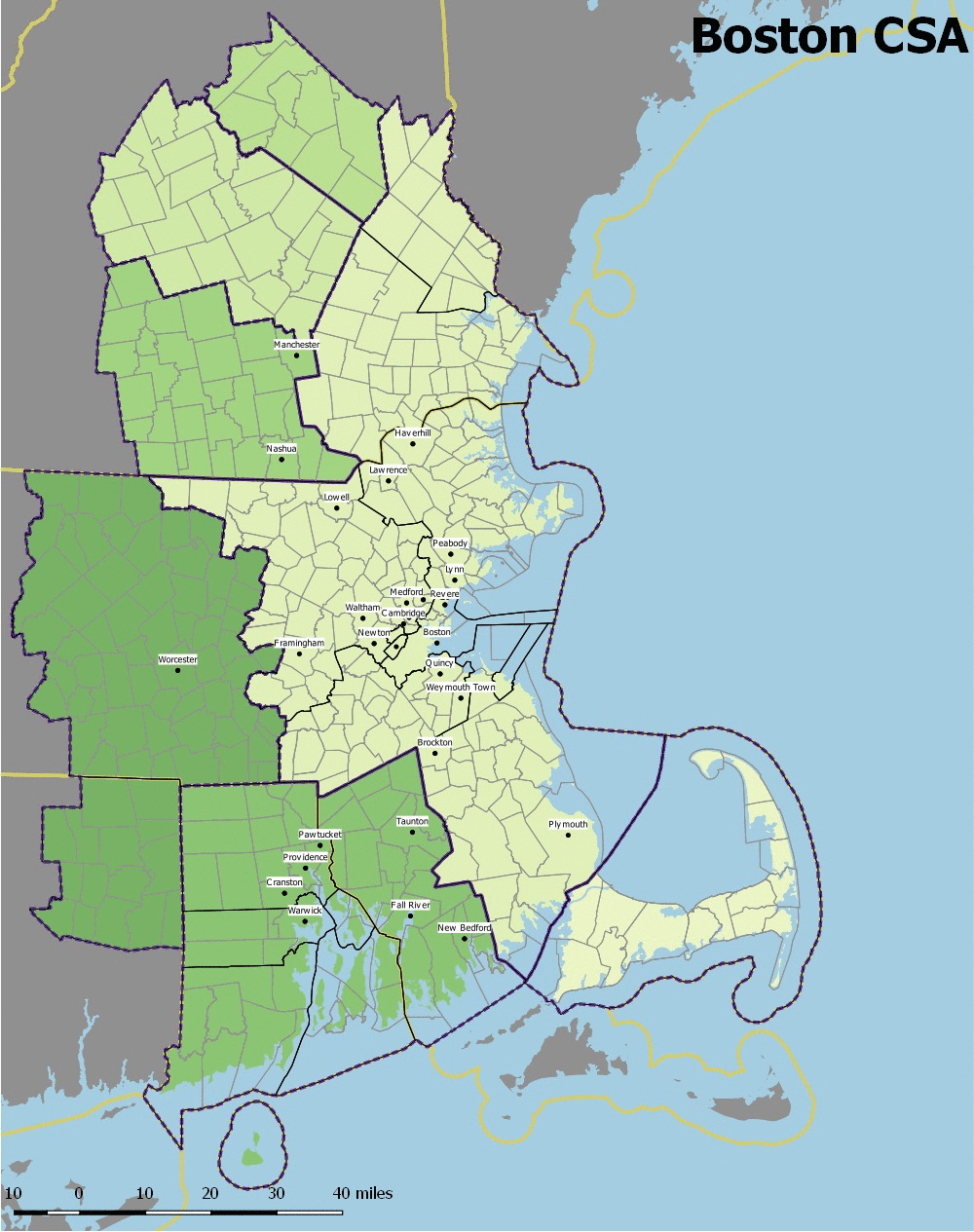 As for the static maps, the 1980-2016 county percentage population change map shows growth throughout - but higher percentage growth at the fringes of the CSA:
And the 2000-2016 county growth map shows Boston's county among the fastest-growing counties of the metro over that period, with losses on Cape Cod and urban Rhode Island:
I'm still trying to fix the 2000-16 Town growth maps. The 2010-16 town version isn't terribly remarkable: