Good job so far.

1.What do the battleground EV maps look like for Gingrich and Bush?

2. What is the status for the Senate?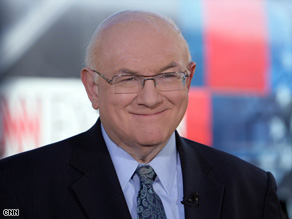 CNN Senior Political Analyst Bill Schneider
1.
This is the generally accepted "swing-state" map. The states shaded in grey are states that Bush, Gingrich, and Gore campaign officials acknowledge will be battlegrounds come the general election. There are some nuances to keep in mind here. For example, rumors continue to grow that Republican Sen. John McCain is being courted as a potential vice presidential candidate for Democrat Al Gore. Should this happen, or should McCain not enthusiastically endorse the eventual Republican nominee, Arizona may remain up there as a swing state. If McCain does come to throw his weight behind the GOP nominee, Arizona may leave that map.
There are a number of paradoxes to keep in mind as well. First, while Bush still outpolls Gingrich in New England states among GOP primary voters, Gingrich on average polls better there against Gore than Bush does. In Texas, voters give Bush a 55% to 35% edge over Gore, but just a 49% to 39% edge over Gingrich. Similarly, in Georgia, voters give Gingrich a 52% to 37% lead over Gore, but give Bush only a 49% to 41% lead over Bush.
2. It's too early to give a serious look at Senate races. There are close races to watch in Delaware, Florida, Georgia, Michigan, Minnesota, Missouri, Montana, Nebraska, Nevada, New Jersey, New York, Pennsylvania, Rhode Island, Virginia, and Washington.