Here is an alternative Philadelphia for my PA map: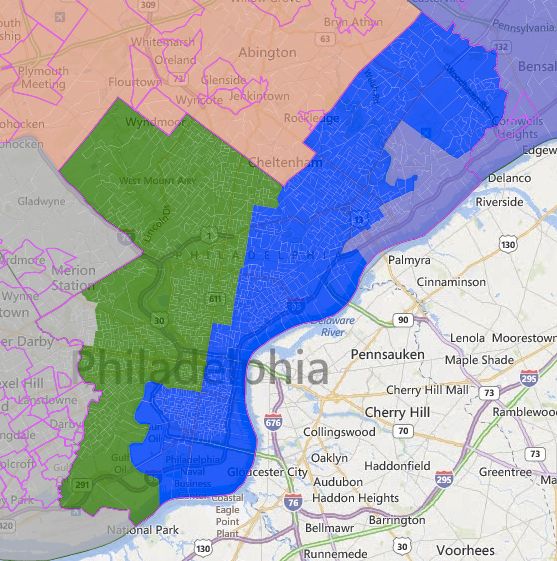 Inequality is higher- -2,331 and +1,709. Presumably erosity is lower by a couple points. None of the districts other than 1 and 2 are any different (I think that's in fact the only way to draw Bucks-Philly without splitting wards).
I suspect this would be preferred in situations where there is some amount of inequality leeway.