I know this is called the "Atlas" Forum, but why all the interest in maps. To quote Rita Johnson in her 1991 debate with Mike Harcourt (and Gordon Wilson) "we want the numbers, Mike."

And just like Mike Harcourt was back then, anybody who doesn't provide the numbers is "gutless."

Of course, if you disagree with me on this, that would just be "another classic example of why nothing ever gets done in the legislature Atlas Forum."

This is an Atlas forum. If you don't like election maps, you can leave
Trend: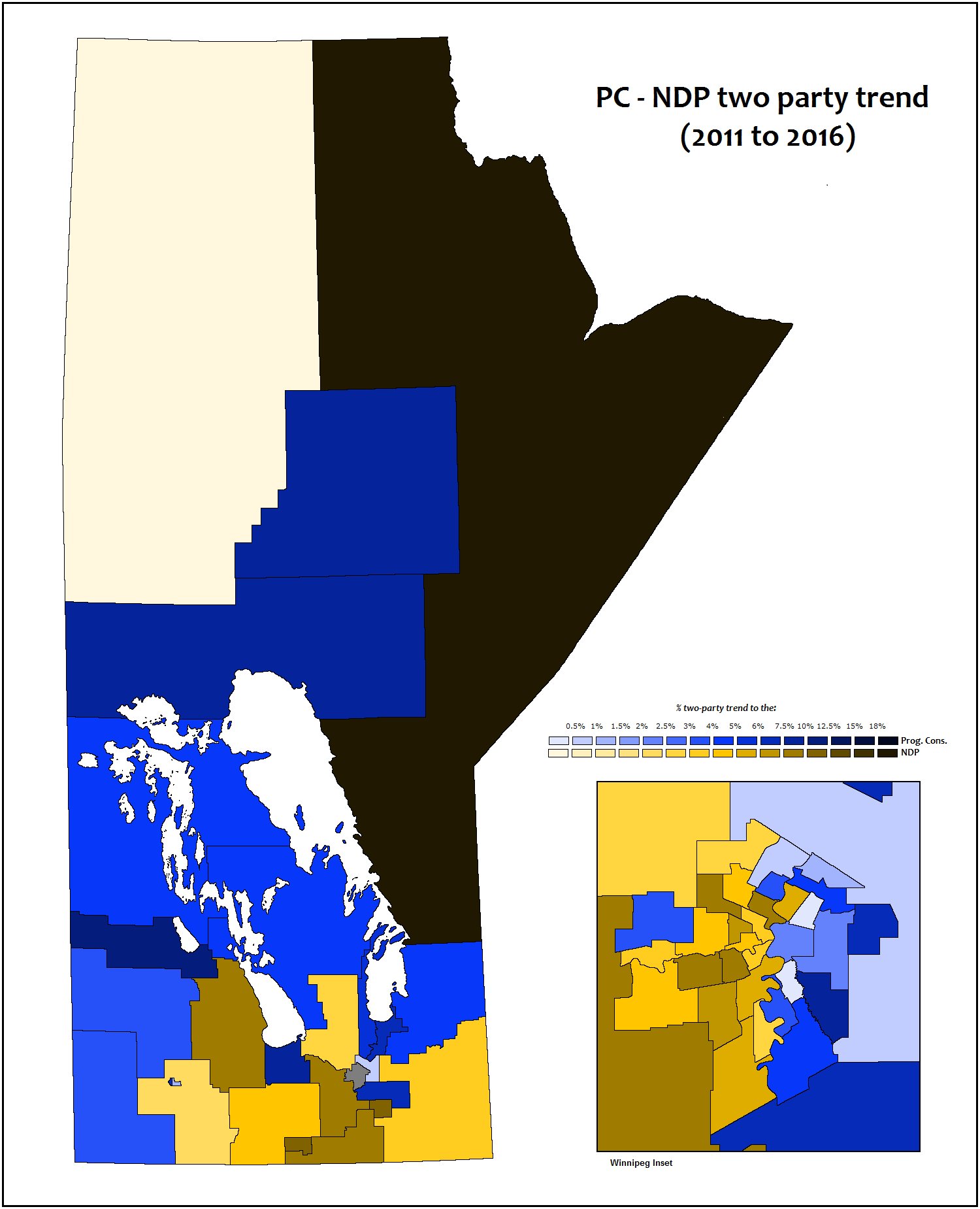 Anyone know what's up with the east-west difference in Winnipeg? Normally I think of Winnipeg as having more of a north-south division.
As mentioned, retiring incumbents have something to do with it, but also the east end of Winnipeg has been trending to the right federally as well (remember when Elmwood-Transcona unexpectedly went Conservative in 2011?) I suspect it's suburbanizing somewhat (though the area of Winnipeg that is expanding is in the SW which actually trended to the NDP), or wealthier people are moving in? Perhaps someone in Manitoba can answer this question better.