The Madness of King George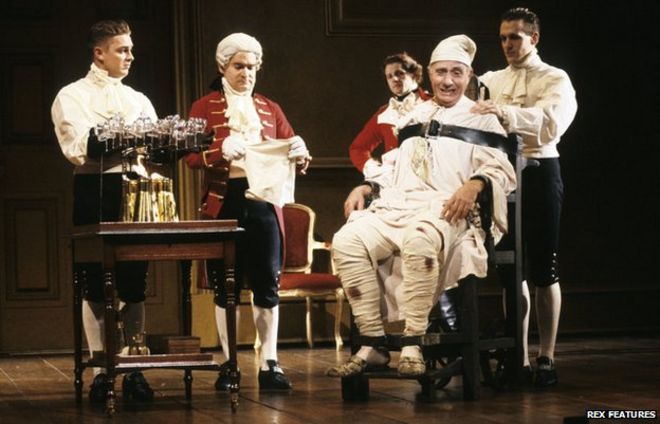 It is up to me, long the deliverer of ignored truths, to express aloud the thought going through every Court in Europe. Over the last several years all Christendom watched with muted fascination as King George of England persecuted his Irish subjects and abandoned his People's hard-fought gains in India without cause or reason. Taken as sole incidents, perhaps caused by the stress of war, his conduct was explained away.
But now, peace has set in. Now, England has no more excuses to fall back on. The decision of King George to abandon his homeland and hundred of thousands of souls whom he ruled over for longer than he has ruled England without reason or justification must lead to one simple conclusion.
We conclude that George II, King of England, has gone mad.
Neither the Empire nor the Hapsburg realms wish for the resumption of war; it is out of respect for the English people and pity for their current situation that we must announce the obvious, not some desire to undo what has been done.
We call upon the King's able ministers and on George, the Prince of Wales, to intervene for the sake of the English people and the English Crown. Control your King! The harm he has already done to your realm is obvious; control him before his madness strikes again!