Note: The Google advertisement links below may advocate political positions that this site does not endorse.
Source: Mason-Dixon (url)
Candidate
Political Party
Poll
Graph
Poll Details
Steve Bullock
Democratic
44%
Poll Date: 2012-09-19
Rick Hill
Republican
43%
Number Polled: 625
Other
-
2%
Margin of Error: 4%
Undecided
-
11%
Voter Type: Likely
Tied in Montana
By: MilesC56 (D-VA)
on 2012-09-21 @ 01:47:14
Question: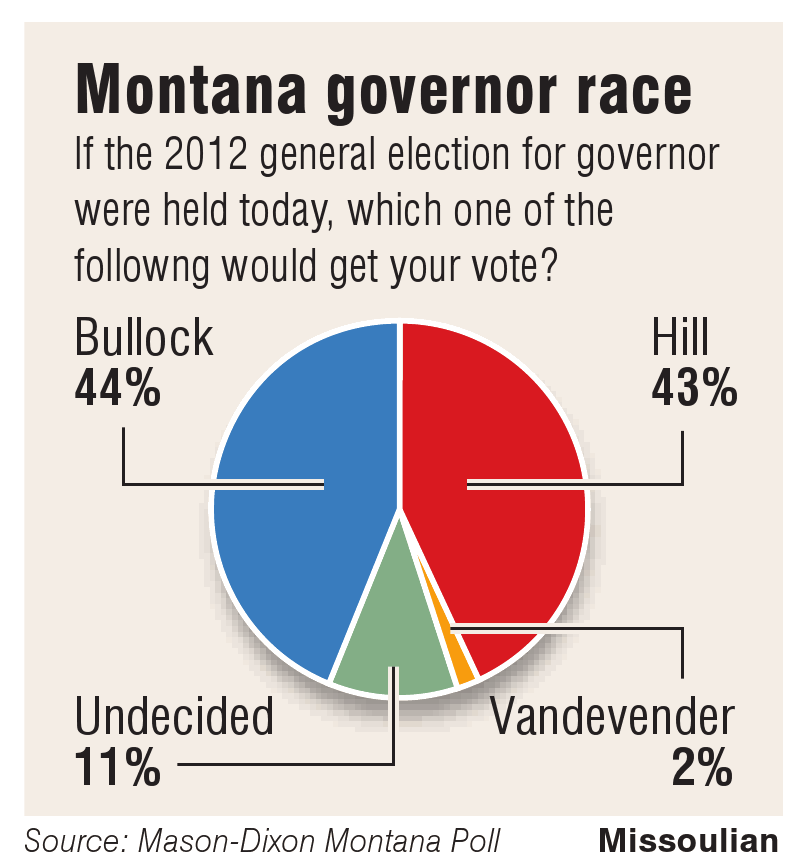 Poll Demographics
About this Poll
From Monday through Wednesday, Mason-Dixon Polling & Research Inc. of Washington, D.C., polled 625 registered Montana voters who said they were likely to vote if the November election were held today.
The poll has a margin of error of plus or minus 4 percentage points, but it is higher for any subgroups such as region or gender.
Login to Post Comments
Back to 2012 Gubernatorial Polls Home - Polls Home
© Dave Leip's Atlas of U.S. Elections, LLC 2019 All Rights Reserved